Quote reblogged from The Lazy Yogi with 169 notes
For things to reveal themselves to us, we need to be ready to abandon our views about them.
Photoset reblogged from Beauty In Blood Shed with 86 notes
Link reblogged from a real ninja with the blade and the mask with 25 notes
Can we please talk about how much of a treasure "Who's Gurkhan?" is in regards to Xena and Gabrielle's relationship because I am bowled over by the quality of the storytelling in that episode

remember when Xena was talking to one of the wives in Gurkhan's harem and she told her to keep thinking…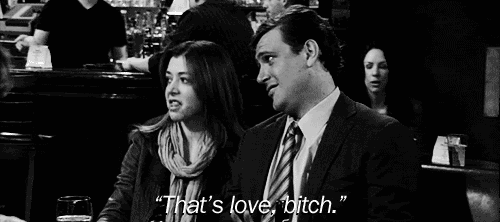 Photo reblogged from The Dump Site with 1,404 notes
Friendships are pushed to their limits in these games 
Source: waywarddoodles
Quote reblogged from Cindyy with 4 notes
It's this: that at a certain point in our lives, we lose control of what's happening to us, and our lives become controlled by fate. That's the world's greatest lie.
Photo reblogged from Studio Africa with 10 notes
Tanya Mushayi on her favourite book

"Everytime I feel I'm losing my way on my creative path I re-read "The Alchemist" by Paulo Coehlo. It reminds me that life rarely turns out the way that we planned. We must always realise that we WILL definitely face obstacles before success. Nature teaches us this very lesson every day when we witness that its always darkest before dawn. History is largely told as a chronicle of great people doing great things. For most of us, life is not made up of big moments but it's made up of small moments. With every small choice, with every small decision, we are defining ourselves."
Post reblogged from Ave Gabrielle Deia with 9 notes
I ship me with Gabrielle's abs
Please.
We all know the most perfect ship is me and Gabrielle's arms.
(You all can fight over her abs all you want.)
Source: sheblet
So not only do I have to drive home in Friday rush hour traffic tonight, I'll also be driving home in holiday rush hour traffic.
Plus I will be super tired and dirty from working in the field all day.
Oh LA…I am so glad I will be moving away from you in a few months.
Photo reblogged from i think you're beautiful, if that helps with 46,109 notes
Source: dontakeitforgranted
Photo reblogged from i think you're beautiful, if that helps with 64,690 notes
Source: then-fate-fell-short